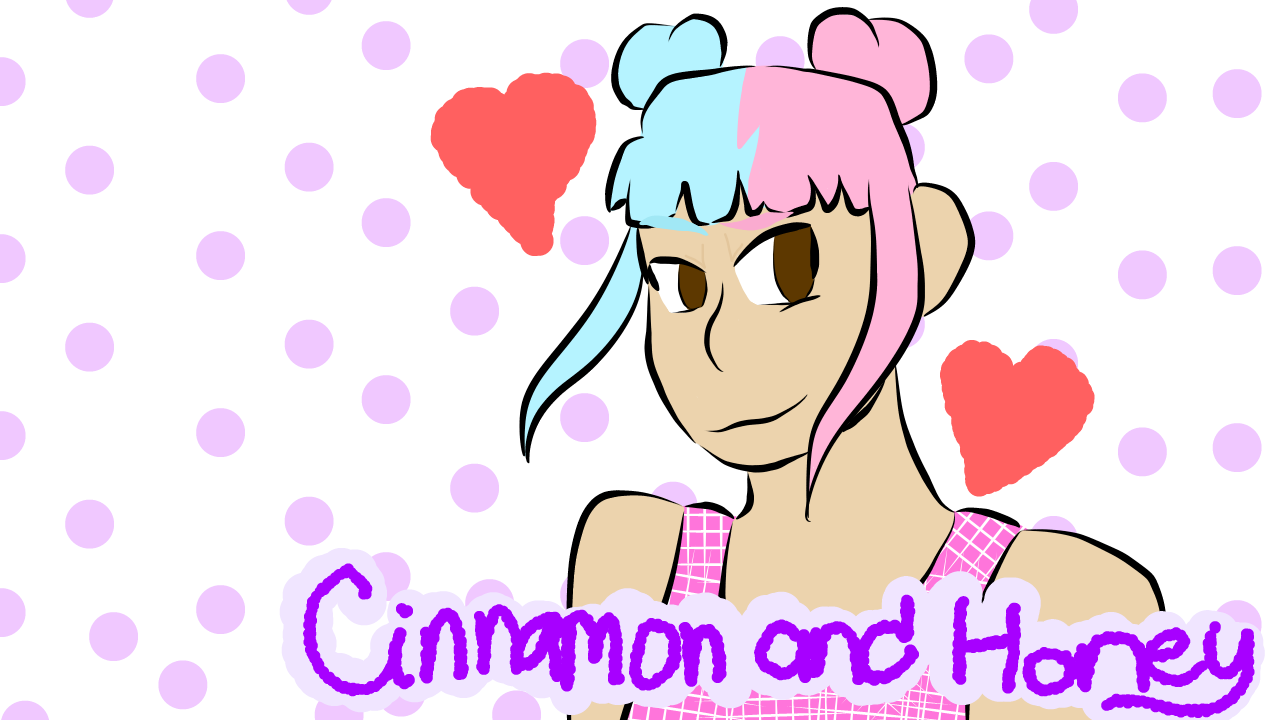 Cinnamon and Honey (DEMO)
Cinnamon and Honey is a free, Ren'Py made dating sim where you attempt to date a cute doctor you run into in your first few in a new town.
You play as a fresh-out-of-college, twenty-something, aspiring nutritionist. If you okay your cards right, you might run into a pastel-haired doctor. They might be a little hard to get along with at first or a little intimating, but soon you'll find the way to their heart. Sort of. Maybe.
Because this is a demo, you won't be able to immediately get together with them. The game is also pretty basic right now, but the final version will be super polished. As this is being released, new assets are being made!
Nothing in this game is final. Not the sprites, not the music, not the artwork, none of it. Be prepared for the final release of the game and check up on the development on the game dev's blog: https://gollygeesdev.blogspot.com
Angel Liim and Moxie Arce both belong to my dear friend Roman! View their OCs' profiles here and check out their art here!

The game is available for both Mac and PC!
Download
Click download now to get access to the following files:
CaHDEMO-1.0-mac.zip
50 MB